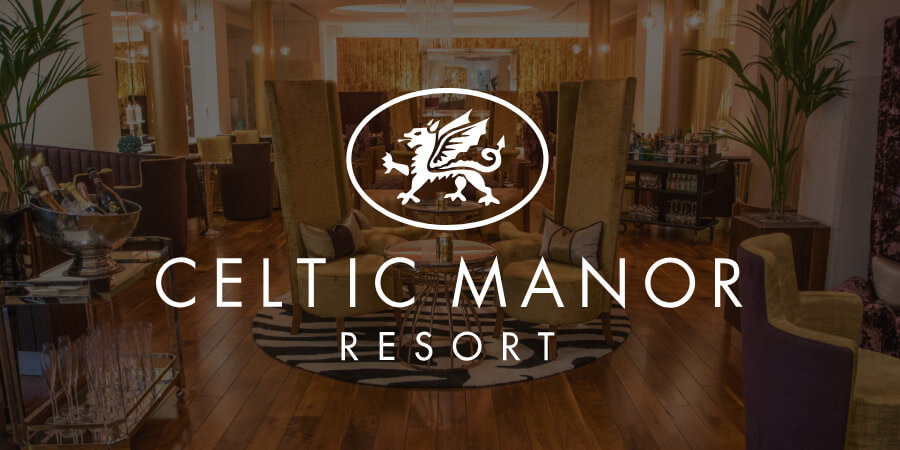 Celtic Manor Resort Opens Luxurious New Cocktail Bar
April 1, 2018
The Celtic Manor Resort launched a new cocktail bar during the Quarter as the latest addition to its five-star facilities. The Mulberry Bar now offers sumptuous surroundings just off the Hotel main lobby and serves a selection of the latest cocktails, wines and craft beers. It even features a gin cart.
The chic new space is perfect for pre-dinner cocktails, celebratory glasses of champagne or night caps, and private areas offer exclusive places for groups of up to 16 people to enjoy a more intimate gathering.
The bar opened in time for the Christmas holidays, and hosted an official launch evening that included cocktails and canapés early in the New Year. VIP guests at that event included Welsh rugby greats Sir Gareth Edwards and Ian Gough, TV personalities Bradley Walsh and Dr. Rhys Jones, former cricketer Mike Powell and former Olympic athlete Jamie Baulch. Looking forward, the facility will be staging a series of masterclasses for guests to try their hand at making the perfect cocktail themselves, and will offer sampling events for those interested in tasting, for example, different varieties of whisky.
Elsewhere at Resort, the new International Convention Centre (ICC) became a more visible presence alongside the M4 motorway during the Quarter, with steel framework and the first sections of roofing being added to the concrete foundations as part of the continuing construction process. Opening in 2019 and hosting up to 5,000 delegates at a time, ICC Wales will be the largest convention facility in Wales and the west of the UK. It will attract international conferences and events, and provide a dramatic stimulus for the tourism, hospitality and services industries throughout the region.
Two events have already been secured for hosting at the new centre a full 18 months ahead of opening! And there is a regular increase in the number of inquiries about the facility as more major associations and corporations become aware of what it will have to offer. These are early signs of course, but they do point to success. We will keep everyone posted as progress continues.
celtic-manor.com
---