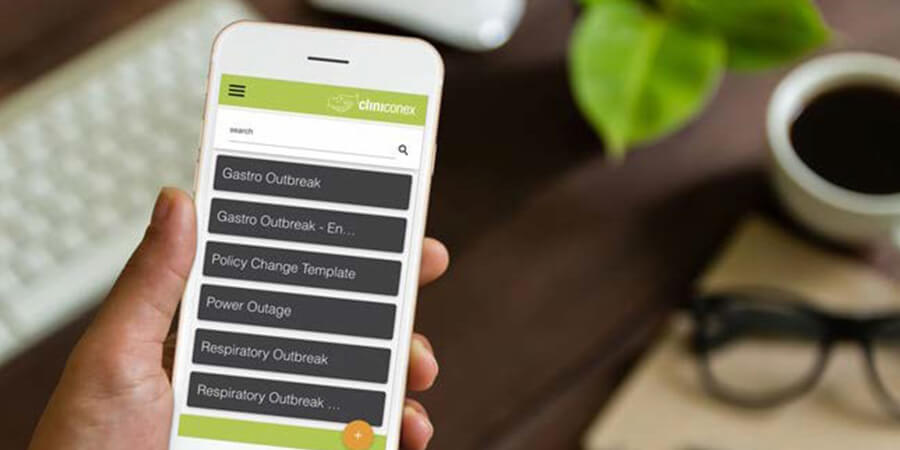 Messaging Automation Helps Ensure Compliance, Reduce Family Anxiety During Unprecedented Times
October 16, 2020
Senior care homes worldwide have been impacted heavily by COVID-19, including an increased demand for consistent and timely resident family engagement. In the U.S., the Centers for Medicare and Medicaid Services (CMMS) introduced a man- date that, in the event of a suspected positive case of the virus within a nursing facility, operators must notify all family contacts by 5 o'clock  the following day. Telephone calling is a time-consuming response to such an event and can take important staff away from the provision of care.
The Cliniconex Automated Care Messaging platform is an effective, efficient SaaS alternative. During the Quarter, the company added  more  than 1,000 U.S. care facilities to the customer list. This impressive growth resulted from increased demand, yes, but also from the partnership Cliniconex has established with PointClickCare,  the leading Electronic Health Record (EHR) software vendor for the senior care market. Over the past six months, Cliniconex has risen from an independent PointClickCare Marketplace Vendor to the level where PointClickCare now resells the Automated Care Messaging platform themselves, to customers in both Canada and the U.S.
Cliniconex is also a company committed to giving back to the industry they serve. In an effort to improve resident-family outreach during the pandemic, the company made the urgent component of their Automated Care Messaging solution available at no charge for 75 days to any facility in North America. This resulted in more than 380,000 new messages being delivered to resident families in May, and more than 450,000 in June. In aggregate, an estimated 70,000 hours of time was given back to associated care teams, redirected from manual outreach activities and available for more pressing tasks!
Moments For Care is another Cliniconex initiative, created in partnership with managed IT services company FullyManaged. This is a free virtual con- cert series available online to all interested senior care facilities. The pandemic has affected senior care homes  disproportionately.  Not  being  able  to have family and friends visit. Not being able to socialize with fellow residents. Such limitations have no doubt been isolating and even may have caused adverse health effects for some residents. These monthly concerts are designed to bring moments  of happiness into the day for these residents, and for the care teams and support staff as well. They continue to be hosted.
As the senior care industry continues to adapt and change due to COVID-19 and beyond, Cliniconex  is working actively to grow in a sustainable way alongside care teams, residents and their families. cliniconex.com
---