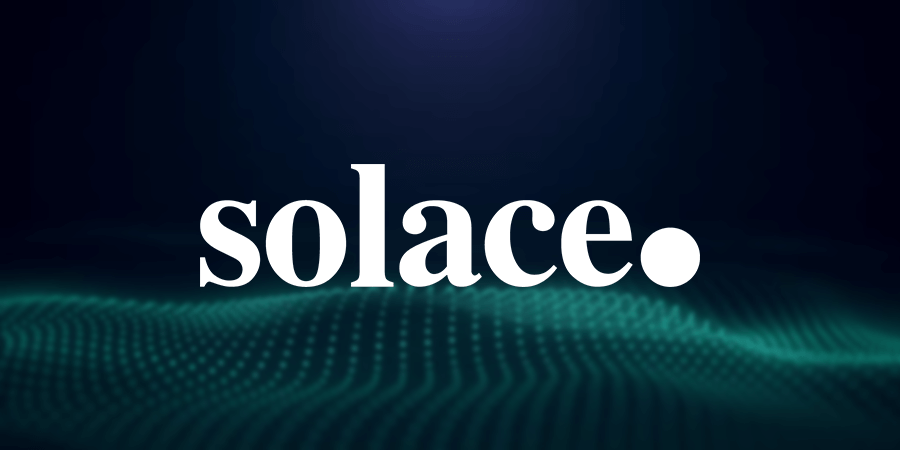 SOLACE EXPANDS ADDRESSABLE MARKET
April 15, 2020
Industry leader Solace continues to introduce new innovations that bring added value to existing and new clients. The company is about to launch a new product called PubSub+ Event Portal which will make the adoption of event-driven architectures and applications easier for enterprises across a range of industries.
What are "events" and "event-driven architectures"? An event is any material activity that happens across a business. Depending on the business, for example, that could mean an online purchase, an inventory update, a new sensor reading, even a flight taking off. Technically, an event is a change in state in an internal business system — something added, removed or changed that helps drive the operations of the business.
To enhance customer experience, eek out ever more operational efficiency, improve financial management and much more, enterprises today are striving to react to such events as rapidly as they can. In real-time, if possible, creating responses as the events occur. To do this, the technical blue-print is an event-driven architecture (EDA) in the systems behind the operation of the business.
Unfortunately, adopting EDA is not easy, yet. This is because system architects and application developers lack the tools they need to achieve real-time event responsiveness in their infrastructures. The current state-ofthe-art is a robust ecosystem of enablement tools that support the development of RESTful, request-reply based infrastructures (API portals, catalogs, gateways, policy/ analytics tools, etc.). None of these support the development of real-time applications, which is where increasing demand is coming from.
Here is how Gartner perceived this dilemma in their Top 3 Trends in Application Architecture For Enabling Digital Business at the end of 2019: "While most organizations have basic event processing infrastructure, many don't have the high-level productivity tooling that helps developers design, develop, test and manage event-centric applications. Nor do they have tools for governing, publishing and managing event-based interfaces. The market for these tools is sparse".
This is the opportunity Solace is moving to seize in an aggressive manner. As Chris Wolski, Senior Director of Product Marketing states, "There is clearly a demand for new design and development tools, but there are presently none available. Our new PubSub+ Event Portal offering will be the first of what we believe will quickly become an important new product category for enterprises looking to transition to event-driven architectures."
PubSub+ Event Portal from Solace is the first event management toolset for this broad market. It provides a single place to visualize, design, build, secure, share, manage and evolve all the system events in an enterprise. It is a toolset where:
Architects and developers will collaborate to define and develop event-driven applications, faster.
Developers will discover and re-use events across applications, lines of business, between organizations.
Operations managers will audit runtime code for design deviations.
Data officers will learn and understand the lineage of events and data sharing.
All who support and leverage an EDA will visualize and optimize how events flow through an enterprise.
PubSub+ Event Portal was made available to selected clients earlier this Quarter, under the Solace Early Access program. Response from these initial users has been very positive, as shared by Nikolai Blackie, Co-Founder and Principal Architect with Adaptiv Integration: "We've been using early access to PubSub+ Event Portal, and find that it changes the game for the lifecycle of event-driven architectures. It provides us with an intuitive toolset to model events in customer domains, including applications, events and schemas."
Event Portal is the latest major component to be added to the Solace PubSub+ Platform, and importantly, it has been designed to work with any commercial or open source event broker, which opens up new paths for client acquisition and new revenue opportunities for the company. General Availablility of PubSub+ Event Portal is scheduled for early April, and we look forward to reporting in a future issue of Q on what is expected to be solid response across broader markets. solace.com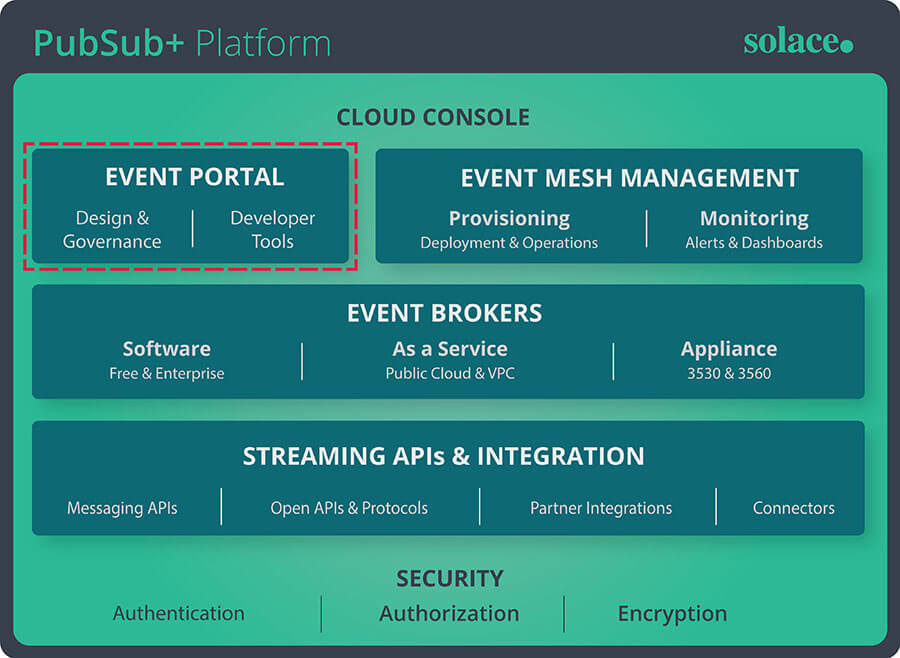 ---