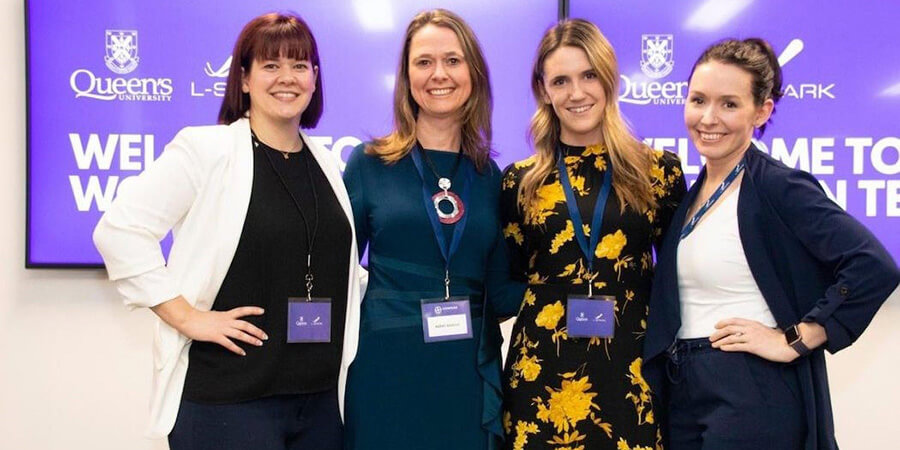 Wesley Clover L-SPARK Accelerators Moving Forward In 2020
April 15, 2020
At the end of the last Quarter, L-SPARK completed its first Secure IoT Accelerator, a four-month program operated together with partners TELUS, BlackBerry and Solace. To celebrate the milestone, an invitation-only event was held with the four growth-stage companies selected for the initial program. Attendees had the opportunity to learn more about the importance of secure IoT, the unique capabilities the first cohort founders have created, how these technologies will set the tone for future regulations and standards, and more. Response was strong, as expected.
This Accelerator was created to help scale Canadian Internet of Things (IoT) ventures for global markets. With those markets predicted to swell to USD $1.1 trillion by 2021, more complex applications and the need for greater security are driving innovation across the industry. Wesley Clover L-SPARK and its partners will continue playing a major part in that innovation, and plans for the next Secure IoT Accelerator will be announced soon.
This Quarter, the L-SPARK team and partner Queen's University opened applications for their new Accelerator focused on supporting women entrepreneurs in the Kingston, Bellville and Brockville, Ontario areas. Compass North, as the new initiative is called, is a five-month program designed to help female leaders scale their technology companies with the support of hands-on guidance from expert advisors. Each participant will be paired with an individual mentor, and the two will work through the creation and refinement of the strategic and tactical plans for the business. Participants will also take part in networking opportunities and workshops on topics such as digital marketing, sales strategies, product development planning and execution, and more.
Applications for the first Compass North Accelerator are being accepted now, and the Wesley Clover L-SPARK team looks forward to working with the selected entrepreneurs beginning soon. Updates on all these activities can be found on the L-SPARK website and will be shared in Q over the coming months. l-spark.com
---